Big Singer-Songwriter Evening @ WP8
Micky Dey, Perkie, Gerrad Bell & Me - Rex from GB
Tue - 13. Oct. 2015 - 22:00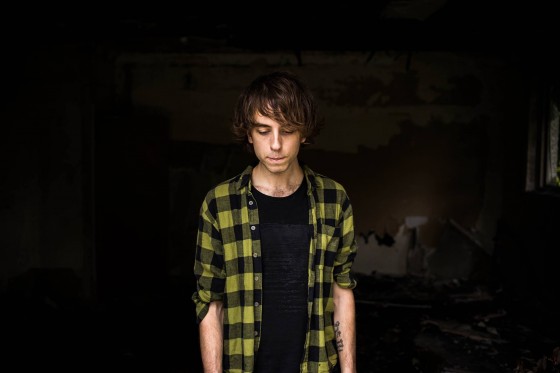 In October 2015, four of the UKís solo DIY-Folk artists will be embarking on a tour of mainland Europe, comprising of Perkie, Micky Dey, Gerrard Bell-Fife, and Me-REX. This approach to touring, with four solo musicians travelling together, curating the evening, and collaborating on one anotherís sets is something thatís been a beautiful success on many tours of the UK, and now weíre excited to take it to the mainland.!
Micky Dey is a folk-rock artist, born and bred in the bleak and brutal North, but with difficult stories of his years living in the capital. His vocal melodies soar from broken and delicate depths to defiant and rich highs, sitting somewhere within the song writing styles of Elliott Smith, Jeff Buckley and Laura Stevenson.!
Perkie is a truly original singer songwriter. Born out of the UKís Punk scene, she chose to shun guitars in favour of soulful piano pop melodies, in the vein of Regina Spektor and Kate Nash, but with the down to earth, conscious lyrics of her punk roots.!
Gerrard Bell-Fife adds a perfect quieter dynamic to the group, with an intimate performance led by his finger picked guitar playing, under his deep, melancholy lyrical style in the style of Willy Mason, Nick Drake and Daniel Johnston.!

Me-REX hails from London, bringing his own take on experimental folk, drifting between a delicately harsh singing style, to spoken-word bellowing of disjointed, enveloping lyrics, somewhere in the song writing worlds of The Mountain Goats and Why?!
www.mickydey.bandcamp.com
www.perkie.bandcamp.com†
www.gerrardbell-fife.bandcamp.com
www.merex.bandcamp.com†