Achtung! Ausnahmsweise Freitag!
ALT TRACK - on tour
Fri - 12. Aug. 2011 - 22:00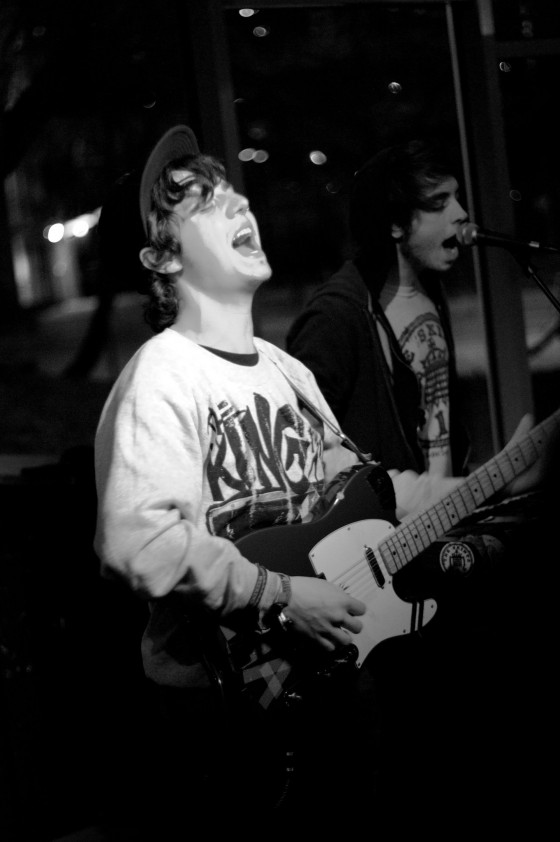 'Since their inception in 2007, Alt Track have cultivated a sound as unique as it is eclectic, mixing the rhythms of contemporary dance music with the energy and conscience of punk rock. From explosive but poetic bursts of politically charged electronica, to ambient IDM-laden soundscapes, to a barrage of heavy drum & bass, Alt Track constantly seek to fuse their influences and cover a previously unexplored musical direction. They play and live by a strong DIY punk ethic and working practice, learnt from years of being part of a tight-knight Punk scene in their home town of Bradford. In just four short years the two 21 year olds have released their debut album, 'Silence is Approval' in 2009, receiving critical acclaim in national press and radio, and have since toured that material ceaselessly in the UK and mainland Europe. Now they have begun work on their follow-up record, while maintaining their busy gigging schedule.'

Video hier!

04/08 - KontenerArt, Poznan (PL)
05/08 - Warszawa Powisle, Warsaw (PL)
07/08 - Povalec Festival (CZ)
12/08 - WP8, Düsseldorf (DE)
13/08 - Cafe Devinger, The Hague (NL)

Eintritt: 5€  ohne Getränk!