Konzert
The Evil Usses
Sat - 24. Mar. 2018 - 21:00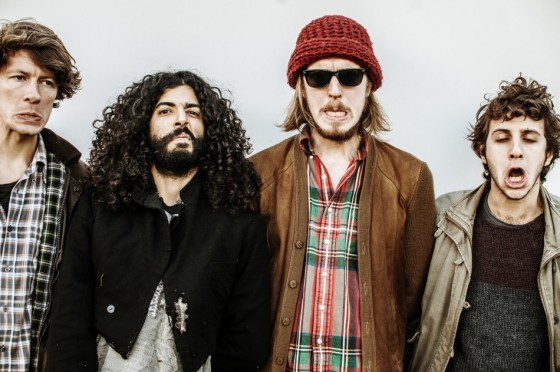 WP8 proudly presents: THE EVIL USSES Debut Show in Germany!

Formed in the summer of 2013, the band met at Dartington College of Arts but cemented their musical friendship during a psychedelic fishing trip in the wilds of East Anglia. Finding themselves without a vehicle and only their rods and a collection of cheap harmonicas for survival, the delusions of parallel robotic selves from the future became their only reality. Soon after, they relocated to a disused library in Bristol and began experimenting with transcendental bird fighting, effects pedals and bio-degradable chorus lines. After a series of open air performances incorporating gymnastic feats and the amplified drones of slow cooked roadkill, the group hunkered down in the library, learnt to play their instruments and set off on an ill-fated tour of motorway service stations across the south-west of England, brought to a dramatic end by their unfortunate incarceration by the Wiltshire police. They are now available for secular weddings and grown-up birthdays.

5€ Eintritt vor & nach dem Auftritt // Aftershow DJ-Programm by DJ Möhre!

Vorgeschmack hier!